We would love to see you at our 2017 winter concert:
All online ticket sales are processed through PayPal.  You do not need to have or create a PayPal account to purchase tickets online.  After you click 'Place Ticket Order' during the checkout process, when you get to the PayPal log-in screen click 'Pay with Debit or Credit Card' and you will be able to enter your information directly (with or without setting up an account).
Saturday December 9- 7:00pm:
Immanuel United Church of Christ 1905 Edmonson Ave - Catonsville, MD 21228
Sunday December 10- 4:00pm:
Emmanuel Episcopal Church  811 Cathedral St - Baltimore, MD 21201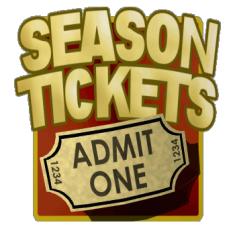 Do you plan to come to all of our concerts?  Buy a season ticket! With a New Wave Singers of Baltimore season ticket, you can come to any one performance of each of our three major concerts.
Winter's Light-  December 9th and 10th
A Spring Awakening-  April 7th and 8th
Movie Magic (Showcase and Silent Auction)-  June 16th
Season ticket holders receive a $10 discount off the per ticket cost of the three performances.  You do not need to pre-select which performance you plan to attend.
Price
Qty
General Admission- Season Ticketshow details +
$50.00

(USD)

Tickets Available At The Door
Full Concert Season and Details
December 9, 2017 - June 16, 2018




6:55 pm - 9:00 pm

With a New Wave Singers of Baltimore season ticket, you can come to any one performance of each of our three major concerts. Winter's Light- …