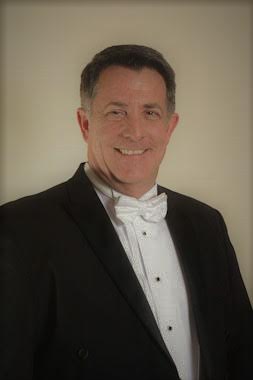 Artistic Director | Tim Gillham
Mr. Gillham received degrees in Music Education and Speech Pathology/Audiology from The University of Central Arkansas, and attended Old Dominion University and Virginia Polytechnic University for post-graduate studies in Conducting.  He taught chorus and band in public and private schools in Arkansas, Texas, and Virginia. His ensembles consistently received superior ratings at regional, state and national festivals, performed with Miss America, Marlo and Danny Thomas in a nationally distributed St. Jude's Children's Hospital video, won the North American Music Festival, and performed for Queen Elizabeth's appearance in the Jamestown 400th Anniversary.
Mr. Gillham has performed with the Arkansas Symphony Chorus, Memphis Symphony Chorus, Opera Memphis, and Virginia Symphony Chorus.  He currently sings with the Gay Men's Chorus of Washington, accompanies on piano and percussion, and was a section leader and member of the select ensemble Rock Creek Singers. He has served as a private voice coach and as Director of Music and Tenor Soloist for numerous churches throughout his professional career.
Mr. Gillham was on staff at Richard Bland College, where he directed the Petersburg Festival Chorus.  He directed the Richmond Choral Society and its select ensemble, the Society Singers, which performed for the American Choral Directors Association.  He was Founder/Artistic Director of the Richmond Men's Chorus and the Richmond Women's Chorus (GALA Choruses), and was the recipient of the first Legacy Award.  For over 20 years, he and his husband, John, directed productions with Richmond Triangle Players, one of the nation's premiere professional LGBTQ theaters.  They were recently honored by the theater with the establishment of an endowment fund in their names for the creation of new LGBTQ musical theater works.
Mr. Gillham believes in the power of music to unite communities, change lives, and heal the body and spirit.
Accompanist | Beverly Gandolfo
Beverly taught choral music in Carroll County Public Schools for 38 years, retiring in 2015. She spent most of her career at the high school level, but also taught middle school and college. Her high school choirs consistently received superior ratings at district and state adjudications. 
She is the pianist and choir director at Emory United Methodist Church, and directs the Carroll Singers, a 50-voice community chorus. She has been involved in community and professional theatre for nearly 50 years.
Beverly toured the US and Puerto Rico with the Bittersweet Gospel Band, a Christian outreach group, providing keyboards and backup vocals. She was also the pianist for Simple Tango, an Argentine tango orchestra, based in the DC/NOVA area. 
Beverly remains in demand as a choral accompanist, adjudicator, guest conductor and clinician and joined the New Wave Singers in the spring of 2017.