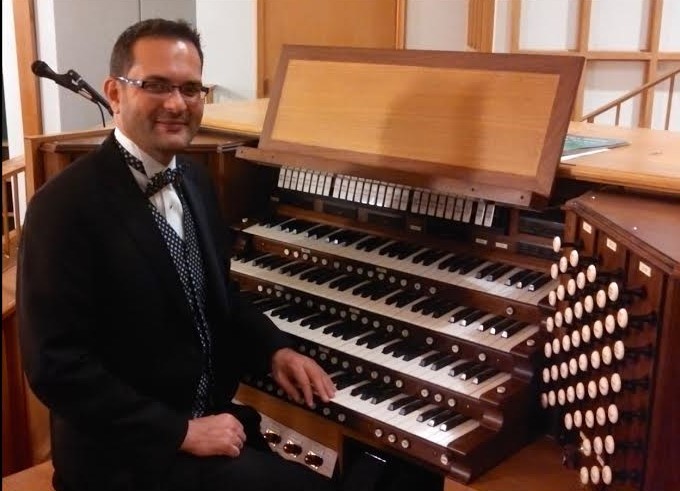 Artistic Director | Adam Koch
Adam P. Koch is in his ninth season as the Artistic Director and Conductor of the New Wave Singers of Baltimore. As the director of the New Wave Singers Adam has led the chorus in premiers of new choral works by local composer and pianist Michael T. Clark, most recent of which was his setting of "A Dream," a poem by Edgar Allen Poe. The chorus also premiered "I Am in Love With the World" a riveting work by Nathan Hall and collaborator, Keith Hampton. This piece is based on a 2011 interview given by Maurice Sendak on NPR's "Fresh Air." Also under Adam's leadership the New Wave Singers performed twice in Denver, CO as a part of the GALA Choral Festival and closer to home performed with the Rainbow Chorale of Delaware in Rehoboth Beach, DE and at various outreach events for Movable Feast, PFLAG and the TDOR Service held annually at the First Unitarian Church of Baltimore.
Currently, Adam is a student at Shenandoah Conservatory studying organ performance and conducting. Previous study was at Moravian College in Bethlehem, PA and the University of Baltimore, Baltimore County. While a student at Moravian College Adam was appointed to serve as the Moravian College choir accompanist and college organist. Adam also studied organ with concert organist Dr. Stephen Hamilton while concurrently serving as the assistant organist of the Church of the Holy Trinity (Episcopal) in Manhattan. Additionally, Adam has participated in master classes lead by organists Marie-Claire Alain and Dr. John Weaver and conducting master classes lead by Dr. Dennis Keene and Dr. James Jordan.
As a solo organist and accompanist, Adam has had the opportunity to perform throughout the United States, the United States Virgin Islands, and parts of Europe. Adam was invited to perform at the Church of the Holy Family, the Roman Catholic Parish of the United Nations, and Central Synagogue in Manhattan, as well as to record Bach's Toccata and Fugue in D Minor for the Emmy award-winning PBS documentary "Make a Joyful Noise: The Bach Choir of Bethlehem." Adam has also recorded the Christmas Vespers Service with the Moravian College Choir for broadcast on the Pennsylvania Cable Network. Locally Adam has performed at Old St. Paul's in downtown Baltimore and as part of the Baltimore Chapter of the American Guild of Organists member recital.
Adam serves as the Director of Music and Organist at the Lutheran Church of the Good Shepherd in Bel Air, MD and he, his husband Matthew, and their adopted greyhound Canon, currently reside in Baltimore County.
Accompanist | Beverly Gandolfo
Beverly taught choral music in Carroll County Public Schools for 38 years, retiring in 2015. She spent most of her career at the high school level, but also taught middle school and college. Her high school choirs consistently received superior ratings at district and state adjudications. 
She is the pianist and choir director at Emory United Methodist Church, and directs the Carroll Singers, a 50-voice community chorus. She has been involved in community and professional theatre for nearly 50 years.
Beverly toured the US and Puerto Rico with the Bittersweet Gospel Band, a Christian outreach group, providing keyboards and backup vocals. She was also the pianist for Simple Tango, an Argentine tango orchestra, based in the DC/NOVA area. 
Beverly remains in demand as a choral accompanist, adjudicator, guest conductor and clinician and joined the New Wave Singers in the spring of 2017.